INDEX
Rights & Brands Norway is looking for a Commercial Manager
Rights & Brands is a 360 licensing and publishing agency bringing Scandinavian rights and brands to a global arena. Rights & Brands represents iconic Scandinavian brands, artists, and authors and is the worldwide master agent on behalf of the Moomins. Other representation includes Kjell Aukrust, Astrid Lindgren and Ilon Wikland, Stig Lindberg, Marius of Norway, PURENorway, and many more.
Over the last three years, Rights & Brands has become one of the most successful licensors of Nordic content in a global market. 
Together with the Norwegian animation studio Qvisten Animation, we have founded Rights & Brands NorwayTo further develop and commercialize creative assets, and manage Norwegian brands and cultural heritage, we are now looking for a Commercial Manager to lead our newly established office in Oslo.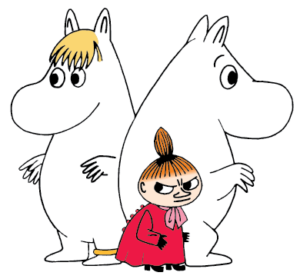 Main responsibilities and tasks
Your key responsibility will be developing, managing, and building represented  brands commercially. You will initiate and drive  tsales opportunities, both strategically and operationally with new and existing partners, focusing on the B2B market. You will work with our strong Norwegian line-up within the Kjell Aukrust-universe, Marius of Norway, and PURENorway, as well as other brands. You will also explore other  Norwegian brand opportunities and establish new collaborations and representation. .
As Commercial Manager you will be responsible for all collaborations, launches and sales we make in Norway. Self-driven and a natural communicator on all levels, you will cooperate with customers, distributors, retailers  and creators.
Day-to-day business is made in  close collaboration with your colleagues in Sweden, Finland, Japan, and China, where you can  take advantage of their success stories when creating your own. The position reports to Commercial Director Nordic, and you will work closely with the CEO at Rights & Brands in Stockholm.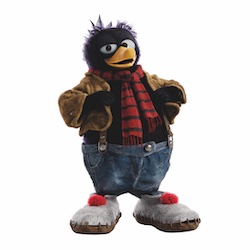 Experience and competence
To succeed and thrive in the role of Rights & Brands Oslo's  commercial leader, we look for someone who is motivated by creative sales solutions, collaborations and team work. You have a strong understanding of branding building, and innovation.
Energy, creativity, and passion are words that describe you, and you are an excellent long-term relationship builder. You think strategically and have a great business understanding. In addition, we expect that you:
Have a minimum of five years' experience in conceptual and creative sales

Have a track record of excellent sales results and negotiation skills, especially in the B2B market

Speak fluent Norwegian and is at ease communicating in English, both written and spoken. 

Like to travel for work, as it will be part of this position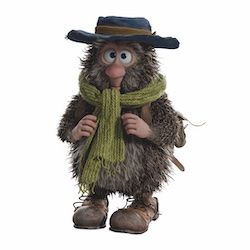 What we can offer you
As Commercial Manager at Rights & Brands Oslo, you will have a unique opportunity to further develop a global arena for strong, unique Norwegian and Scandinavian brands. You will be working in an ambitious company with a steady growth. You will work across national borders with a set of energetic colleagues who want to build the company and develop and sell our brands together.
Today we are Europe's leading licensing agency. Globally, Rights & Brands is ranked number 14, but our ambition is to be amongst the top ten. With your help, we are sure that we will get there.